Raindrop "Bunka" Style Chef Knife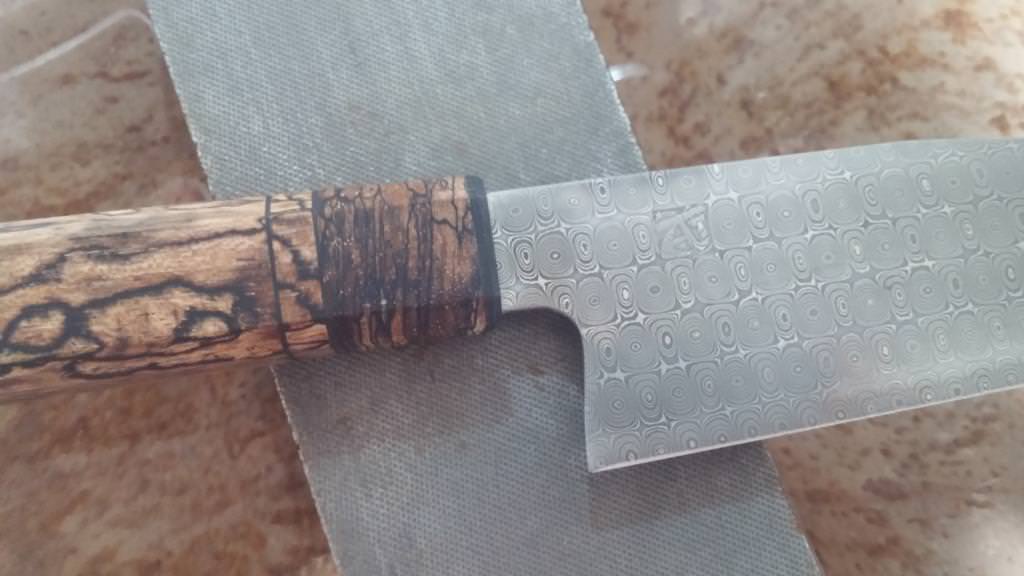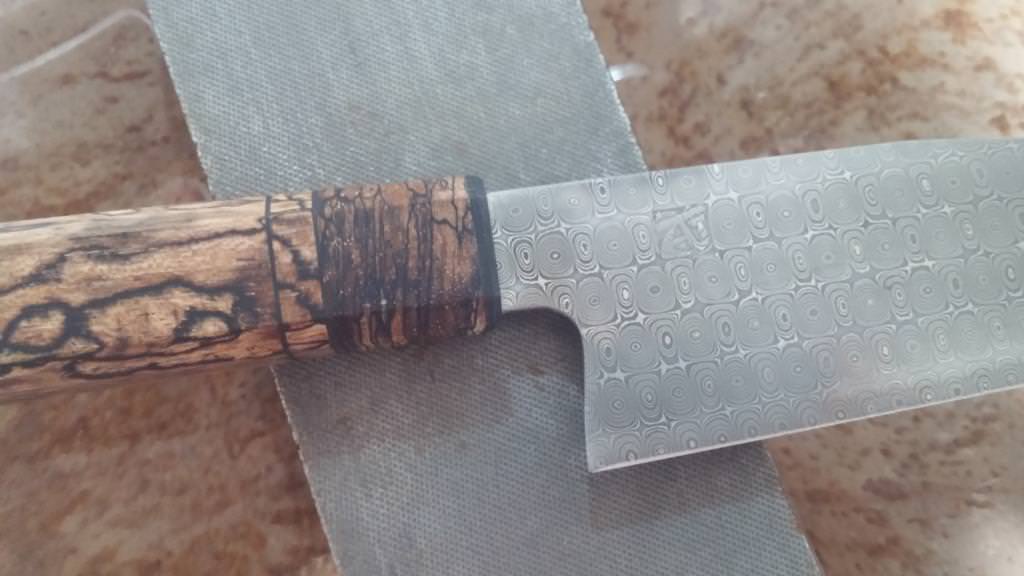 sold out
Raindrop "Bunka" Style Chef Knife

Rain Drop 1095/Ni steel from Devin Thomas. Stabilized Spalted Jatoba Octagon handle with marbled carbon fiber ferrule and G10 spacers.

The blade itself has 7" of cutting edge and 1/16" inch stock thickness. The distal taper starts about midway along the blade length.

I have finished the blade with dozens of etches and sand cycles. The finish is durable and not very reactive for 1095 steel. Price is $650 or $720 if you would like a curly maple saya. Please allow a week for me to make the saya. Shipping is included inside the United States. Let me know if you have any questions. If I still have this come November you can see it in person at the NCCA show.