Smashmouth 8" Chef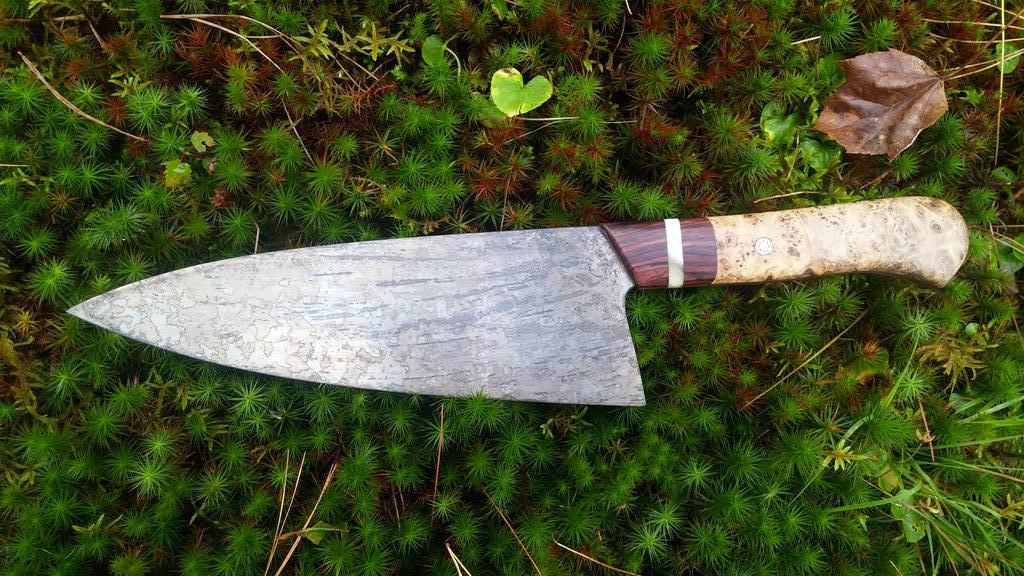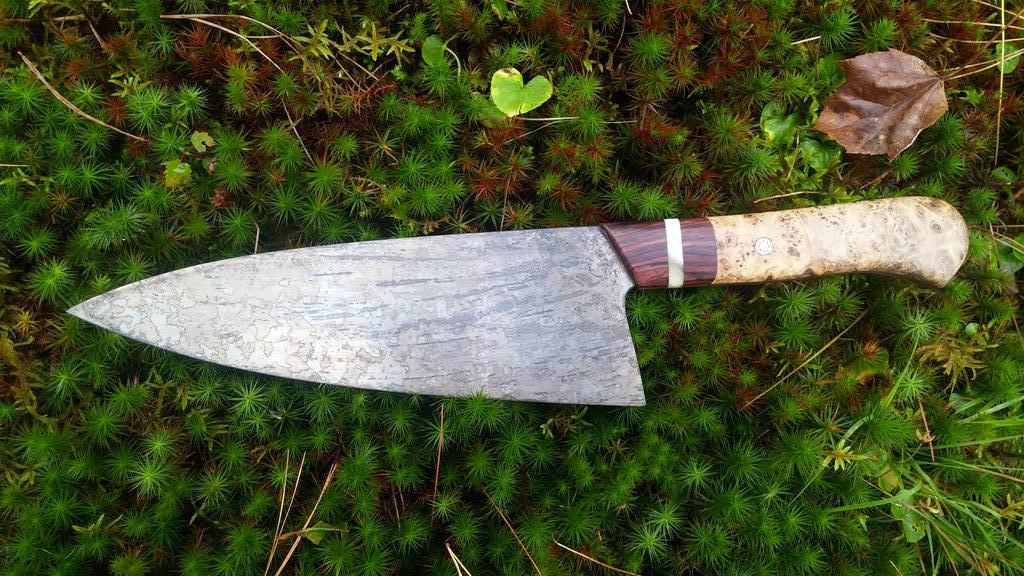 sold out
Smashmouth 8" Chef
I call this one my "Smashmouth" model.
The blade is 1/8" thick W2 steel at RC 63 heat treated by Peters.
8" of edge and 2.5" high at the heel. The edge geometry is a gentle convex from spine to edge. about .007 thick behind the edge itself. There is also a full distal taper allowing for a very fine tip. Both spine and choil are rounded. Horizontal cuts in onions will be a revelation.
I forced a patina with mustard to get the process going.

The handle is my dove tailed frame handle. It features maple burl scales and a king wood frame. Accents are musk ox and mosaic pin.
I was originally asking $850 for this in Chicago but considering the finish got some weird marring and I ended up using the piece I have lowered price to $650 or $750 with a curly maple saya. Please allow a week or two for me to finish saya.